Go to main navigation
michigan community credit union Member Discounts
love my credit union rewards
Michigan Community Credit Union members great discounts from Sprint, ADT, TurboTax,and cash back shopping from Love to Shop. It's just another way we help show our members some love. Click here for more details.
---
adt

Get peace of mind with the ADT Credit Union Member Plan. The plan includes a FREE ADT
monitored home security system* and start up equipment, plus:
$425 in exclusive credit union member savings in additional equipment:
3 additional window/door sensors
1 additional wireless remote control
Glass break sensor
Fire and emergency panic alert
Discover how affordable peace of mind can really be with the ADT Credit Union Member Plan. Speak to a member representative or visit lovemycreditunion.org/ADT for more information.
*With $99 customer installation and purchase of alarm monitoring services.
---
sprint discount
Michigan Community Credit Union Members receive 10% discounts on select regularly priced service plans. It's all possible thanks to Michigan Community Credit Union, Invest in America, and Sprint. You can even save on Business Accounts with a 15% discount on regularly priced business service plans. Just call Sprint, and tell them you are a credit union member.

Existing customers and new activations call:
Sprint: 877.Save.4.CU - Mention code NACUC_ZZM

You may also visit www.pcsorders.com or www.LoveMyCreditUnion.org/Sprint go to the nearest Sprint store to sign up for your Michigan Community Credit Union Member discount today!

Please note: Verification of membership is required at time of activation/upgrade.
---
Shop America Discount
Michigan Community Credit Union members can get great discounts and cash back just for shopping at your favorite online stores. Every time you earn $10 or more in cash back from you purchases, you get a check from Shop America as a thank you! Click on the logo to learn more.
---
RX Optical Discount

Michigan Community Credit Union Members and families are eligible for savings on glasses, eye exams and contact lenses with our Vision Advantage Program from Rx Optical. Click here for details and save up to $100 or more on all of your eye care needs.
---
TruStage: Insurance the credit union way.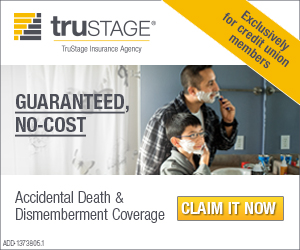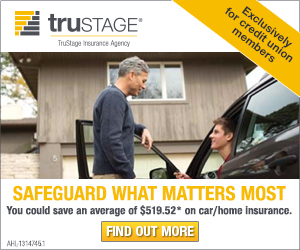 Insurance protection is part of a solid financial plan. That's because dependable coverage helps ensures financial relief when you need it most. And along the way, that coverage means you'll take comfort in knowing you're protected.
Founded on more than 80 years of working together with credit unions, we make a variety of insurance products and programs available to members like you—and help you protect what matters most. Products such as AD&D, Life, Auto and Home, and Health.
Welcome to TruStage and insurance the credit union way. To learn more, get quotes or just explore, visit TruStage.com.
---
Health insurance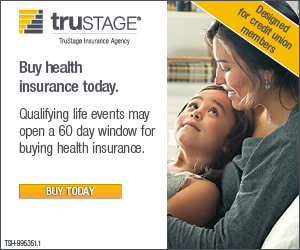 Although the yearly federal open enrollment period for health insurance has ended, major life changes may qualify you to buy health insurance now:
Family changes like getting married or the birth (or adoption) of a baby
Loss of health coverage from your employer
Qualifying events such as these generally mean you have 60 days to enroll in a health plan. As a credit union member, the TruStage Health Insurance Program gives you access to GoHealth. Licensed insurance experts are ready to confirm if your event qualifies, check your eligibility for financial assistance, and help you find, compare and buy coverage.
When life changes, simplify your search for affordable health insurance. Call 1-855-986-6361 today.
---
© TruStage, 2015. All rights reserved.
The TruStage Health Insurance Program is made available through TruStage Insurance Agency, LLC and GoHealth LLC. GoHealth LLC is licensed to sell nationwide and operates in all states with the exception of Massachusetts, Hawaii, Vermont and Rhode Island. The insurance offered is not a deposit, and is not federally insured, sold or guaranteed by your credit union.
*Families eligible for the Advance Premium Tax Credit save an average of $434.39 per month on their health insurance when they shopped through GoHealth (2015 OE). **Over 75% of those who enrolled through GoHealth are eligible for the Advance Premium Tax Credit to lower the cost of their health insurance (2014 OE)
TSH-1272696.1